Skip to Content
We Provide COVID-19 Rapid Tests for Sandusky Patients
With the constant weight of COVID-19 concerns on our shoulders, it can be challenging to go about daily life without worrying about exposure. It can be nearly impossible to differentiate between COVID-19, flus, and the common cold without getting tested. If you are feeling under the weather and aren't sure what you're coming down with, we recommend getting tested as soon as possible. Our rapid tests are conducted with a nasal swab of each nostril. The rapid test is a quick, pain-free process that allows us to provide results back to you as soon as possible. Our medical professionals can help you find the proper treatment you need and the peace of mind you deserve with any of your COVID-19 concerns.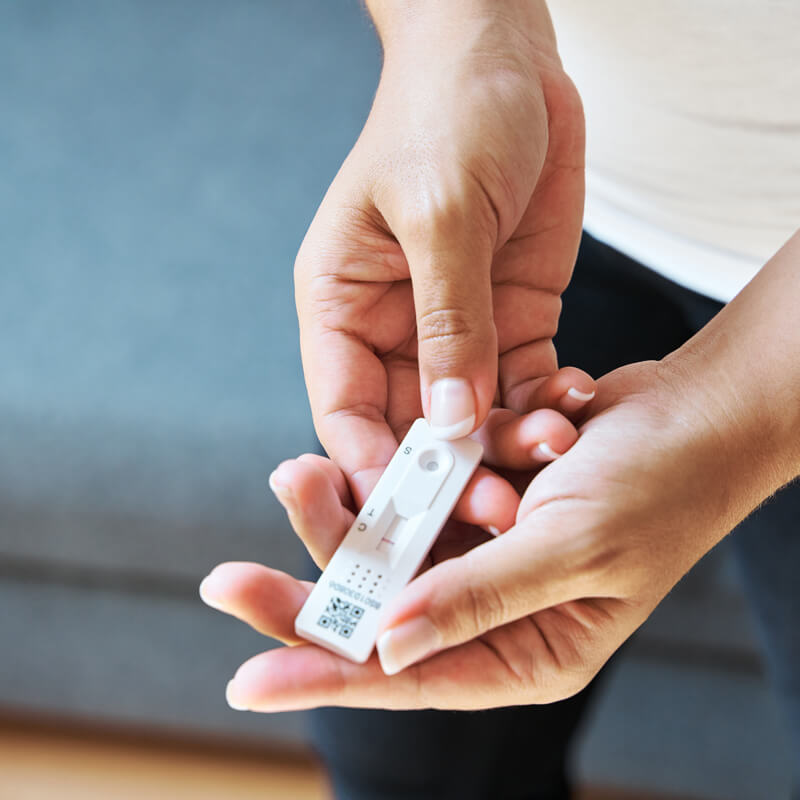 Common Symptoms of COVID-19
The most common symptoms of COVID-19 are similar to those associated with other conditions. You should seek a professional diagnosis as soon as possible in order to protect the health of yourself and others. If you are experiencing any of the following symptoms, give our office a call today to get tested for COVID-19:
Fever or Chills
Shortness of Breath
Difficulty Breathing
Severe Dry Cough
Headache
Fatigue
Sore Throat
Loss of Taste or Smell
Congestion
Runny Nose
Nausea
Diarrhea
Take Advantage of Our COVID-19 Rapid Testing Services Today
It is crucial to take action as soon as possible to ensure you are taking the proper steps for treatment. Without a professional diagnosis, you may be forced to stay home from work or school for much longer than you would otherwise like to. We recommend taking advantage of our COVID-19 rapid testing resources to prevent the spread of the virus. If you or a loved one are experiencing symptoms or have been exposed to a confirmed case of COVID-19, please call ahead and let our team know. We will provide you with a mask upon arrival and direct you to an exam room to protect our patients and staff. Give our office a call today to schedule your testing appointment.
Proper At-Home Care for COVID-19
If you are experiencing a minor case of COVID-19, you may benefit from some of the standard treatment methods for a flu or cold. Depending on the severity of your condition, we may recommend that you get plenty of rest, stay hydrated, take over-the-counter pain relievers, and avoid close contact with others. If you are experiencing difficulty breathing, you may require emergency medical attention and respiratory support. If you have any questions about your unique situation, our team of medical professionals is here to help.
Schedule an Appointment Today!