Skip to Content
We Treat Flu and Cold Symptoms for Sandusky Patients
When you are dealing with frustrating cold or flu symptoms, it can be nearly impossible to determine what illness you have without consulting a medical professional. Even though you may prefer to wait out the illness at home, we highly recommend stopping by Sandusky Walk In Clinic to receive a proper diagnosis and personalized treatment plan. If you or a loved one have been feeling under the weather, our caring team is here to help. Schedule an appointment with us or stop by our walk-in clinic in Sandusky for immediate care today.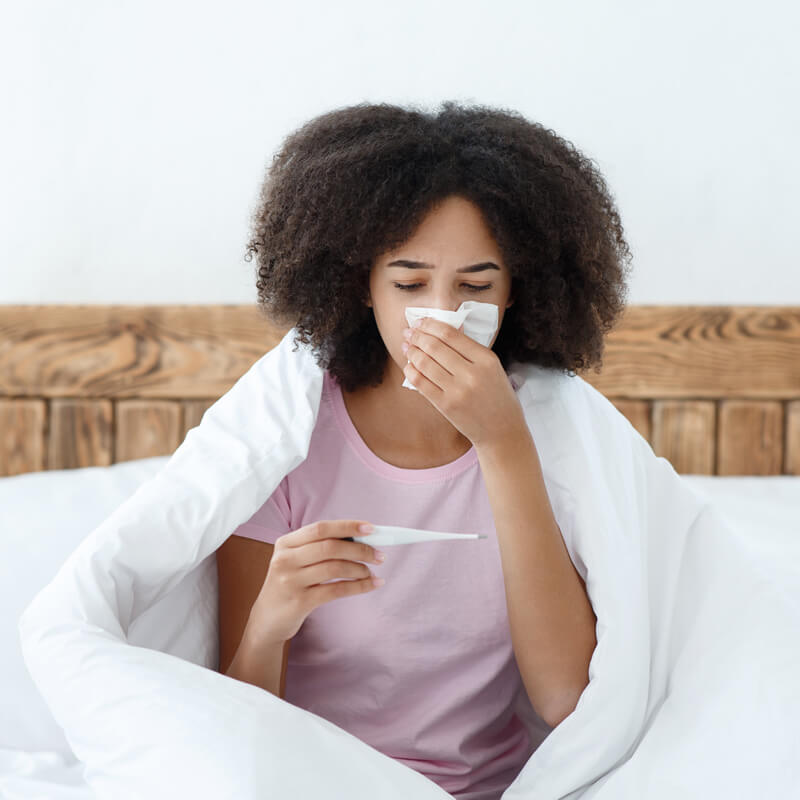 Common Cold and Flu Symptoms
Professional medical treatment is especially important considering that many symptoms of flus and the common cold are similar to those presented by COVID-19. These viral infections are highly contagious and can spread quickly from person to person. In order to decrease the risk of spread, it is essential to avoid close contact with others and seek help from our medical professionals if you are feeling sick. We also ask that you wear a mask and let our team know ahead of time if you are coughing or running a fever. If you are experiencing any of the following viral symptoms, Sandusky Walk In Clinic can help you find the relief you deserve:
Headache
Runny Nose
Congestion
Fatigue
Coughing
Sneezing
Sore Throat
Fever or Chills
Contact Our Team Today for Efficient Medical Care
Although it may seem easier to let the symptoms run their course without treatment, cold and flu symptoms may indicate more severe illnesses. When you check in with our medical professionals, you can have peace of mind knowing that you are taking the proper steps to restore your health. If we determine that you are likely dealing with a common cold, we may recommend fluids, plenty of rest, and over-the-counter pain medications such as ibuprofen or acetaminophen. Treatment for cases of flu may also involve antiviral medications. If you are feeling under the weather, give our team a call today or stop by our walk-in clinic. We would be happy to provide you with efficient health care to help you return to your daily activities as soon as possible.
Schedule an Appointment Today!